You can enjoy the entire collection of publications on Issuu from the Issuu app – just install it on your tablet or phone from the App Store or Google Play. It's free to download, and the content is all free to read. But there is one platform out there that beats Issuu with ease.  It`s called Yumpu Publishing and you should give it a try!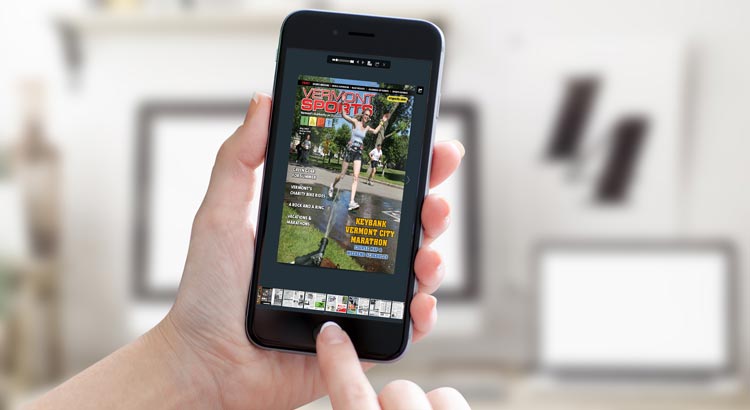 Downloading the Issuu app, at just 52.4 MB, only takes moments to download with a decent internet connection. It's a lightweight app that won't take up much room on your device, but will provide hours and hours of entertainment.
Who The Issuu App Is For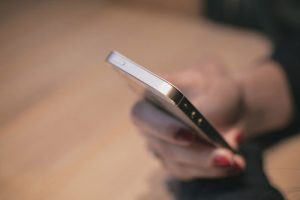 With publications in Home & Family, Health, Music, Sports, Marketing, Pets, Food, Art, Fashion and many more niches, there's something for everyone on Issuu. Many publications create free material accessible on the Issuu platform.
You can read everything published on Issuu with the mobile app Issuu.
The app also allows you to create an offline reading list so you can access content even when your device is not connected to the internet.
It's great for travel, especially if you always find yourself spending hours searching for and downloading content to read on your journeys.
Features
When you open the app Issuu, you're brought to the Explore page, where you can start finding magazines to read. There's even a live "Currently being read" widget that shows you what other users are reading in real time.
You can scroll through Interests to find your favorite genres, or use the search bar to find something specific.
The magazine reader is smooth and simple to use.
A menu appears when you press and hold any page, with options to find related publications, save to your offline reading list, like, share and add to stacks.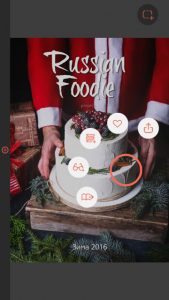 An unexpected, yet extremely useful feature: Clip it.
When you see an interesting section on a page of a publication, you can use the Clip It button to select the exact section and create a clipping, which you can then save or share on social networks.
Another, maybe not so useful feature: you can click the eyedropper tool in the Search bar to search for publications that use a specific color.
It's hard to say when this would ever be useful – it could be an interesting tool for designers looking for inspiration.
For Publishers
The Issuu app is designed for readers, and does not allow you to upload a PDF file. However, it's unlikely that a publisher would use their mobile device to design and upload publications, so this makes sense.
You can log into your account from the app and view your own publications. You can also share publications to social media directly from the app. This is a smart way to increase your social sharing.
You may want to share your publications more than once to make sure all of your followers are aware of them. Sharing past publications is another good way to supply content to your social media accounts. You'll find it easier to share around the clock when you're able to do it from your device.
The Issuu Community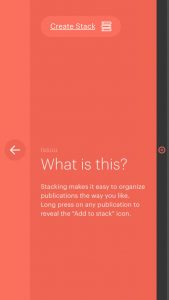 The Issuu app can be used without logging into an account, though you'll get the most out of it if you log in. You can register from the app, and even use your social media accounts for one-click login.
Logging in allows you to follow other accounts. Whenever an account you follow publishes a new issue, it'll appear on your Feed, accessible in the left sidebar navigation.
Users can create Stacks, or collections of publications.
You can follow Stacks created by other users – it's a great way to get hand-picked selections from someone who has the same taste in reading materials. If you're a good Stack creator, someone might decide to follow your Stacks, too.
You can Like publications, and you can view how many Likes each publication has received on the website, but the Issuu app does show Like counts.
Comments
You cannot comment on publications on the Issuu app or website, though it may just be for the best – with most social networks allowing comments, there's plenty of other sites to go for discussion.
A comments system would allow users to discuss the content and provide feedback for the publisher. Moderating comments on such a large site would be a chaotic task, however. Sometimes, you just need a quiet place to read, and Yumpu Publishing's simple interface is excellent for that.