If you're looking for a fresh new way to share content on your WordPress blog, you'll love the flipbook WordPress plugin. This free web service makes it so easy to create responsive, interactive content. Instead of posting download links to cumbersome PDF files, or posting post after blog post, you can share polished, highly visual content. If you're looking for a great cost-free alternative, I'd recommend Yumpu Publishing.

Creating A Stunning responsive Flipbook WordPress Blog
Make sure to use high resolution images in all your WordPress content, whenever possible, if you make a flipbook.
These flip book plugins allow readers to zoom in. Readers will be consuming your WordPress flipbook content across many devices, from tablets and phones to desktop computers and laptops. When it comes to today's content, visual flip book beauty is mandatory for standing out and making a strong impression.
Issuu Embed
In previous versions of WordPress, you need the Issuu Embed plugin to get your existing Issuu publications to show up on your blog. Now, you can simply use the short embed code under your publication and add it to the Text editor. You can even paste the Issuu URL to have your flip book show up – it's really that easy. So, Issuu Embed is a deprecated plugin. It's no longer needed, unless, on the off chance, you're using a very old version of WordPress.
You may also like Issuu PDF Sync, a popular plugin which automatically synchronizes flipbooks from your Issuu account and makes them appear on your WordPress website, allowing you to add content without logging in.
ePaper Publishing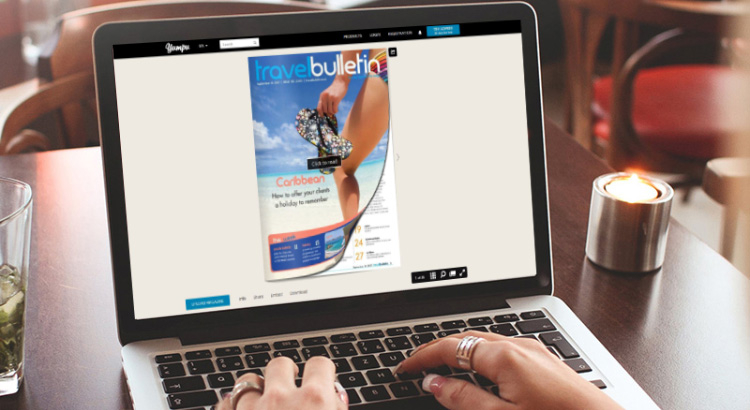 Use your Yumpu account with the ePaper Publishing plugin to display flipbooks on your WordPress website. The responsive flipbooks are smooth and realistic, in HTML5 and Flash formats for compatibility with any mobile device.
The software allows you to insert video and audio into your flipbooks, making it excellent for multimedia content. Start now and get your free web – service account at Yumpu Publishing.
WP PDF
WP-PDF is a popular plugin for uploading PDFs to display as simple readable documents on your WordPress blog. Users do not need to download your WordPress content to view it.
You'll need to upload your PDF into your Media Library, then select it on the Add A Publication panel. Then, add your cover image as the thumbnail.
You can paste the shortcode on any page or post to make your document appear.
With WP PDF, the PDF file is stored on your web hosting server, while Issuu or ezFlippr store your publication on their website. Sometimes, you will not be able to use the WordPress media uploader to upload your PDF file, especially if it's a large file. You may need to login to your CPanel and upload the file there. Storing your file on another site can be more convenient.
Photo Book Gallery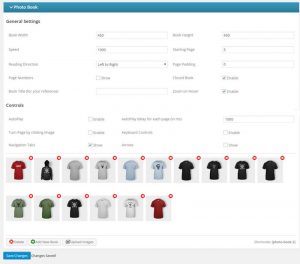 You can create realistic flipping photo books with the Photo Book Gallery plugin. It's useful for product brochures, photography portfolios and other image-heavy publications.
To create your PDF flipbook online, you can add an image for each page. Only image files for each page work with this plugin; you cannot upload a PDF. This is handy if you do not need links, text or any other content. It's a simple, focused way to feature a series of images.
EZFlippr
ezFlippr creates a list of publications from your ezFlippr account, and provides shortcodes to insert flipbooks into pages and posts. The resulting PDF flipbook is displayed as Flash and is mobile-compatible. Readers can download flipbooks inclueding a page flip effect and read them in full screen mode.
SlideShare For WordPress By Yoast
If your content is about business, careers or marketing, you'll want to share your content on LinkedIn. LinkedIn owns SlideShare, a popular website that creates slides from your PDFs. Then, activate the SlideShare for WordPress plugin. You can embed a slideshow by pasting its link into a new line in your post or page. You can also use the embed shortcode under the slideshow. On the plugin configuration page, you can adjust the display dimensions of your slides to your flip book.
Listly: Listicles For WordPress
For blogs, titles that begin with a number are practically irresistible to readers. They promise an intriguing number of solutions, facts or items. You can create a list-style article on Listly and use the Listly WordPress plugin to embed the content on your site. You can choose to display your content as a magazine, gallery, list or slideshow pages. The custom flip book layouts and mobile responsiveness make it possible to display your content just as you desire.